Council Votes To Further Study Hawkshaw Land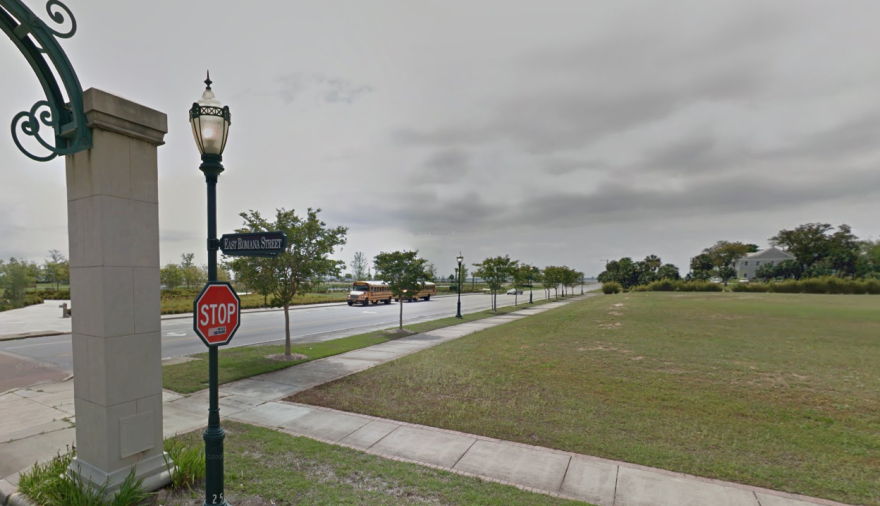 The Pensacola City Council is going back to the drawing board and paying for a study to figure out what to do with some valuable city land. The city has been examining the two acre parcel of land in the Hawkshaw district which is bordered by Ninth Avenue and Romana Street in Pensacola. Last Monday, the Community Redevelopment Agency held a special meeting to vote on hiring a firm called Urban Design Associates to conduct a study and get public input on what would be the best use of the land. The study will cost $25,000.
District 4 Councilman Larry Johnson said the study would be a waste of the taxpayer's money. He suggested just putting a "for sale" sign on the property and letting the marketplace decide what to do. He said he hopes the market would decide the land was worth whatever appraisal the city had.
The council put out a request for proposals back in 2014. Last year, they voted to reject all the proposals received. The same scenario played out back in 2006. Councilwoman Jewel Cannada-Wynn, chair of the Community Redevelopment Agency said, "this board voted 'no', not to move forward, for no valid reasons!" She says the study will include input from the public and get any concerns about development at the sight out in the open. "We can go put a 'for sale' sign on everything, and then have people come up to us and be upset. " She said this is an opportunity for the public to have input in the process.
Once the discussion between the council members was winding down, the public had their chance to chime in. Jim Homyak, a local developer who had been connected with the property in the past, spoke up. He said he thinks the development community will shy away from making offers on the land. "There's absolutely no confidence that anyone can put an offer in and get it accepted. There is no confidence right now. You could put a 'for sale' sign up and I just don't know what kind of offers you would get."
In the end the members voted 5 to 2 in favor of hiring Urban Design Associates and having them conduct public workshops with the community. But any thoughts of re-engaging the developers that previously made offers and were rejected had to be put aside. Once the study results come in, a new request for proposals will have to be issued and the process begins all over again.