Pensacola City Council Will Consider Hawkshaw Proposals July 1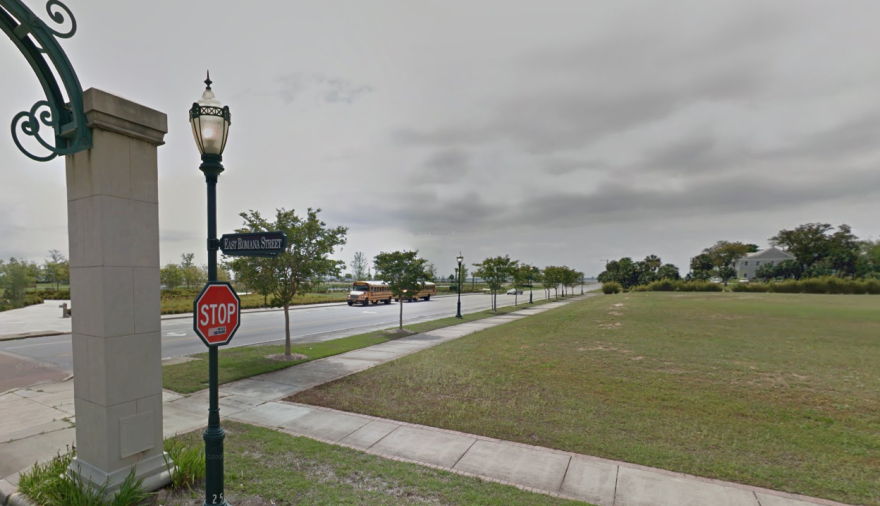 Three firms seeking to develop Hawkshaw, a two-acre vacant lot in downtown Pensacola, will pitch their ideas to the City Council on July 1st. The Council will be acting as the Community Redevelopment Agency.
The three finalists are the ITEX Group from Port Arthur, Texas and two local companies: Granger Development and Whitesell-Green/H+H Building Group. The CRA issued a request for proposals (an RFP) last year for plans and bids for purchase. The three firms are offering between $1 million and $1.3 million to buy the property, which has been appraised at $1.8 million.
City Councilman Brian Spencer, in whose District-6 Hawkshaw lies, says the applicants can also see how high the project would score in other areas and criteria other than the price tag.
"What are the anticipated benefits to the community of Pensacola?" asked Spencer. "One obvious one of course is what sort of recurring revenue in the form of ad valorem taxes will be generated from this built project."
In a nutshell, ITEX is proposing a 180-unit apartment complex and parking structure on 9th Avenue. Granger wants a nine-story, residential mixed-use building with 47 residential condos for sale.
"The RFP doesn't tell you what the city wants. The first proposal is public record, and if you take the fact that we just dramatically increased, at least 50%, in both the price and number of units," said H+H President Kevin Hagen.
H+H/Whitesell-Green's current proposal features 37 townhomes, and up to 5,000 square feet of retail space. The plan also includes 20 condos in two buildings.
Hawkshaw has been up for sale at least twice before. One offer was rejected in 2004. Last year, Whitesell-Green with H+H offered $775,000. That also fell short.
The five-member selection committee appointed to evaluate proposals for the property will hear oral presentations from the three developers on Wednesday. The presentations are not open to the public, but the deliberations will be.
It is possible that the committee could have a recommendation for the CRA to consider at their July meeting, or it may scrap all three proposals and start over.