Downtown Pensacola To Get Bikeshare, New Landscaping
A new plan from Pensacola's Downtown Improvement Board offers, among other things , a bicycle share program scheduled to take effect next spring.
South Carolina-based Gotcha Bikes Company will provide the two-wheelers. DIB Executive Director Curt Morse says the program will be similar to what they provide at several universities.
"Auburn, Clemson, Ole Miss; lots of universities not only here in the South but across the country," Morse said. "And now they've branched out into some of the smaller municipalities. Certainly, Pensacola kind of falls under that."
Part of the research into bike share was speaking with officials at the University of West Florida, which had such a program a few years ago. But UWF's bike share project disappeared with the bicycles over time. Morse says there doesn't appear to be any danger of that happening downtown.
"They're well-marked; they'll be branded 'Pensacola Downtown,'" said Morse. "Certainly online you can see lots of variations on that, the way they do that at other universities, in other cities. It will be very distinguishable; you won't mistake it for an individual bike."
Also out from DIB is a "perception survey," where about 200 visitors to downtown were surveyed by email and in person during August and September. Such scores are used by companies to gauge "word of mouth" among their customers in recommending a product to others.
"We asked them a series of 10-12 questions," said Morse. "Whether they felt safe during the daytime and nighttime; were they interested in bike share, what they think about parking. Lots of things that we really need to understand."
The resulting "net promoter" score for Downtown Pensacola is 86, compared to Tesla Motors' 97 percent score and a 37 for Delta Airlines. Pretty good, says Morse.
"It tells us there's a lot of satisfaction with the way things look and feel; the experience that people have in general," said Morse. "But what that also tells us is that there's room for improvement."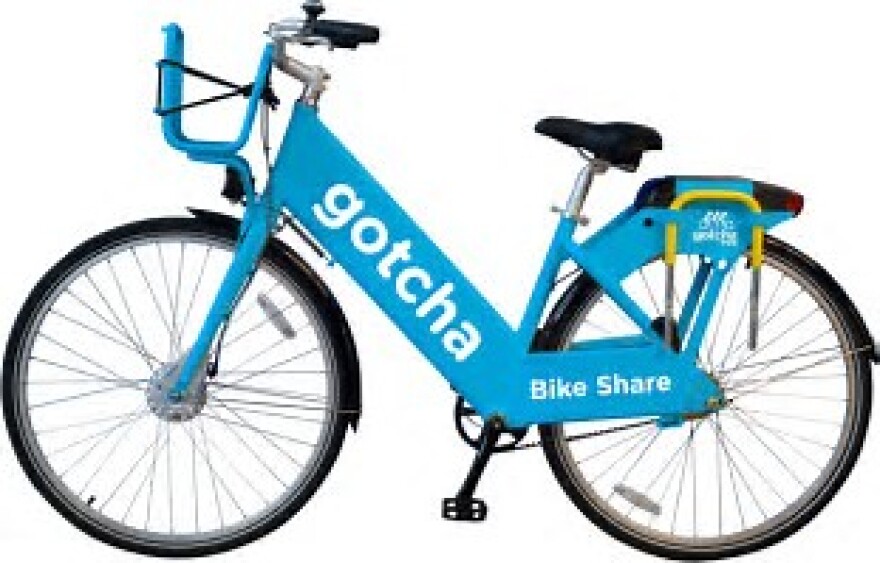 The DIB is also overseeing an "Ambassador Program" that launched on October 1. It's aimed at helping keep downtown clean.
"We have three 'Downtown Ambassadors' that are on the streets seven days a week," Morse said. "Up and down the sidewalks, in the district. Cleaning up, enhancing, picking up the beer bottles and all the things that are left behind after the night prior."
Another proposal unveiled this week is a makeover in landscaping in the 44-block downtown area. After consulting with a local landscape firm – Jerry Pate Design – the plan is to put in plants native to the area. The area around the Jefferson Street Garage will get special attention.
"Jefferson Street is such a gorgeous street; it needs to be addressed," said DIB Director Curt Morse. "We're going to change the landscaping on the entire street, because that is the 'welcome mat' down to Palafox [St.} and beyond."
The changes also reflect a shift in the Downtown Improvement Board's focus, away from events such as Gallery Night and the Pelican Drop, to creating and maintaining an area that will draw visitors to the entire area, and not just Palafox Street.