Two Weeks: UWF Football's First Kickoff Approaching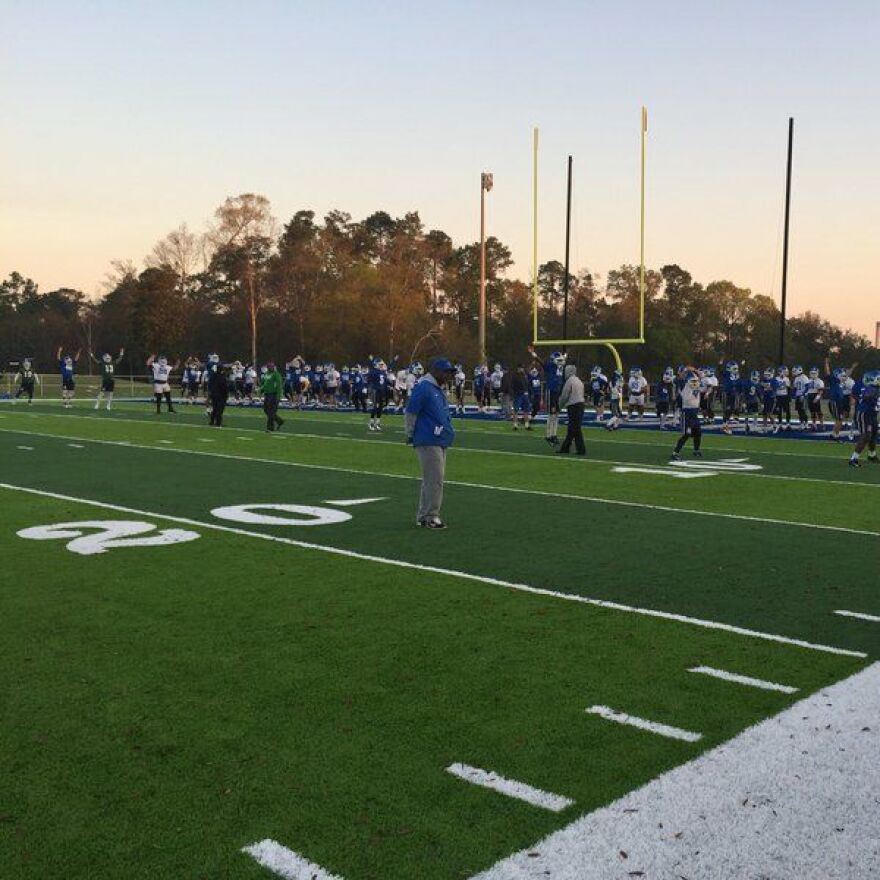 Two weeks before their first football game, the University of West Florida Argonauts hold the first of two full scrimmages Friday evening.
A couple of days before the live scrimmage, "live" meaning full speed with full pads, the new program held its first pre-season media day.
"We're going to have our first kickoff and our first coin toss, and somebody's going to get a taste of University of West Florida football. I'm a very happy president today," said UWF President Judy Bense, who first promoted the idea of football shortly after taking office in 2008.
"It's been a long journey, and we are just about to cross into a new era at the University of West Florida," Bense said. "
About 120 players began fall drills last week, putting on the pads for contact work on Monday. Head Coach Pete Shinnick was asked if he was looking for anything in particular in Friday's scrimmage.
"This might be a little cliché-ish, but it's really just another practice, an opportunity to do a little more live session," said Shinnick. "I want to see certain things out of certain guys."
Shinnick says it's a matter of the team getting better, leading up to the first game on September 3 at Ave Maria University in Naples.
"The scrimmage will be just more opportunities for a little extended play, and a little more game-like pace," Shinnick said. "
While wishing for more depth on the offensive and defensive lines, as do all other coaches, says Shinnick, he feels the recruiting at other positions was a success, along with adding some transfers from other schools.
"I think we're focused mostly right now on our first season. We're trying to make sure that everything we've done this past year and a half comes to play and we're successful on the field," said Antoine Griffin, a sophomore wide receiver from Tampa and one of the nine players taking part in UWF's first spring practice in 2015.
"Being a second year college football player, you know what it takes to lead or be a part of the team," Griffin said. "Lead by example and not just on the field but off the field as well."
Linebacker Reggie Barnes, a junior from Odessa, Texas, says it's time to stop hitting each other, and begin hitting someone else.
"I just feel bad for everyone on the other side, because there's going to be 11 dogs going to get them," said Barnes amid chuckles from the audience.
Tonight's scrimmage begins at 7:00 at University Field on campus; the second is set for next Thursday, same time and venue.