UWF Celebrates Gettysburg Address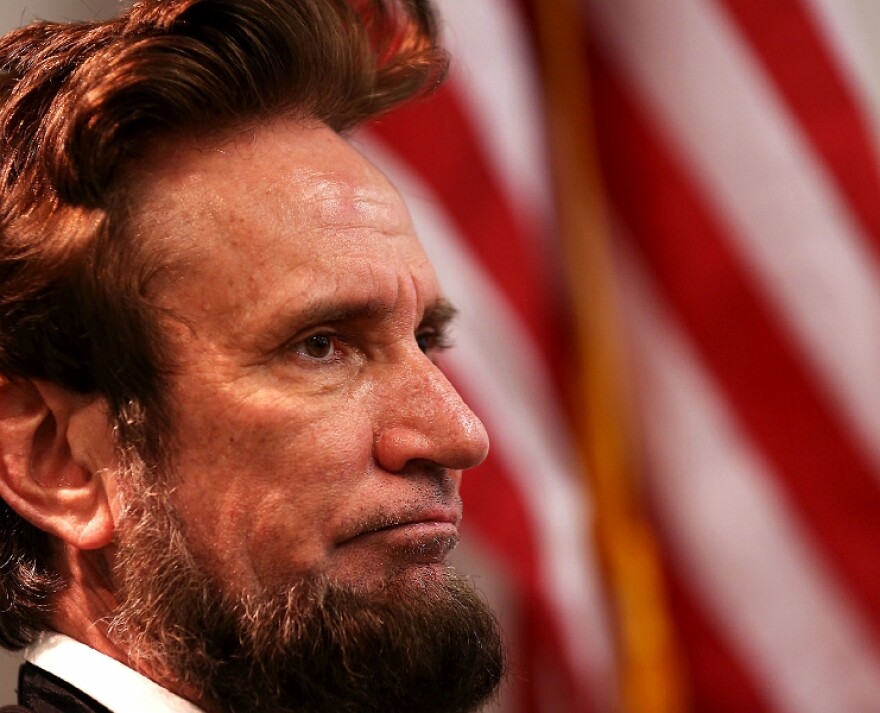 The University of West Florida is launching a new Chautauqua Series, with the first of four "cast of one" performances on Friday, Nov. 15th in the UWF Conference Center. "An Evening with Abraham Lincoln" is being presented in observance of the 150th anniversary of the Gettysburg Address and will feature nationally known Lincoln interpreter Michael Krebs.
Krebs, like Abraham Lincoln is 6-feet, 4-inches tall. He has been portraying Abraham Lincoln since the early 1990's. After 10 years with the New American Theater, the Illinois native took part in the re-enactment of the Lincoln-Douglas debate in Galesburg, which was broadcast nationally on C-SPAN. Coincidentally, he began developing his own script for a performance featuring the 16th President and his First Lady Mary Todd Lincoln.
President Lincoln's most celebrated speech is the Gettysburg Address, which begins with those famous words "Four score and seven years ago…"

Lincoln delivered the speech, which was a mere two minutes long, during the dedication of the Soldier's National Cemetery in Gettysburg, Pennsylvania. The date was November 19th, 1863. It was just four months after the Battle of Gettysburg, which was one of the bloodiest battles of the Civil War and a major turning point of the war.

Krebs calls the Gettysburg Address "a master craft of words." During his performance, he'll talk about the speech and describe some of the events that led to the Battle of Gettysburg. Krebs also will share some of the letters and documents chronicling the President's trip to the Gettysburg and will discuss some of the personal issues Lincoln was dealing with at that time.

"An Evening with Abraham Lincoln" will be performed Friday at 7 pm in the UWF Conference Center.