Local Health Assessment: Could Be Better!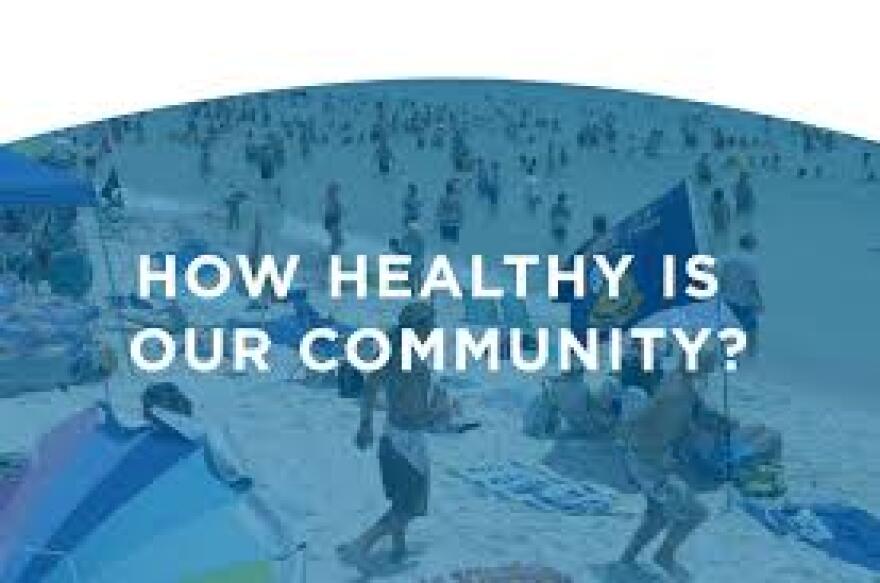 A survey of the overall health of people in Escambia and Santa Rosa Counties has been released. It's called the Community Health Needs Assessment, and it's conducted every three years by the Live Well Partnership for a Healthy Community and a team of local partners. "The purpose of (the study) is to really look at how healthy our community is, what's making us sick, what's causing us to die early," said Nora Bailey, the executive director of the Live Well Partnership. "And if you look at national reports such as the County Health Rankings you'll notice that for Escambia, we don't rank very well. Santa Rosa ranks better, but all of Florida ranks pretty low."
Bailey says there is good news as well as bad in the report. One bright spot is that tobacco use continues to fall. Ten years ago almost a quarter of all adults in the two-county area smoked. That is down to 17.2 percent in Escambia and 21 and a half percent in Santa Rosa County. The survey also showed that over 10 percent of pregnant women in the area still smoke, and there has been an over 900 percent increase in the number of people who are vaping — and most of them are young. "Much, much younger than normal people who smoke," Bailey said. "Smokers tend to be older, (people who vape) are younger. It's a problem with teens."
Two health issues that have been getting a lot of attention nationally are obesity and opioid abuse. "We are overweight as a community, meaning Escambia and Santa Rosa (Counties). So we have a lot of work to do there. In terms of opioid use, the data is lagging behind reality. We don't get that (data) until it's two years old. But what we've seen is, even with that two-year-old data, is that the numbers are increasing very quickly. So we know that we've got a looming problem."
In fact, drug-related issues are one of the areas that are getting worse in the region. Another is the incidence of diabetes. That is one of the priorities that Bailey says have come out of the report. "There are three (priorities for both) Escambia and Santa Rosa. That's diabetes, infant mortality, and mental health. Then in Escambia, the priority that bubbled to the top for them is child health, particularly for zero to four-year-olds; and then in Santa Rosa, it is drug abuse."
The report that was issued last week is a list of the preliminary findings of the Community Health Needs Assessment. The final report will come out will come out before the end of the year. Next year, all the parties will get together and develop action plans to attack all of the report's priorities.
Bailey says they will look to see what has worked in other communities for ideas. "We look at national data and we look at state data. So we can tell that for Escambia we rate very poorly when it comes to infant mortality, for example. Same with Santa Rosa. We've got some problems compared to the state and compared to the nation. When it comes to look at what we can do about these problems, which will start next year, then we can look at what are the, what's called, evidence-based solutions. And those will be specific to what other communities have done."
Statewide, Florida ranks 34th out of the 50 states in terms of health status.