Gillum, DeSantis Introduce Running Mates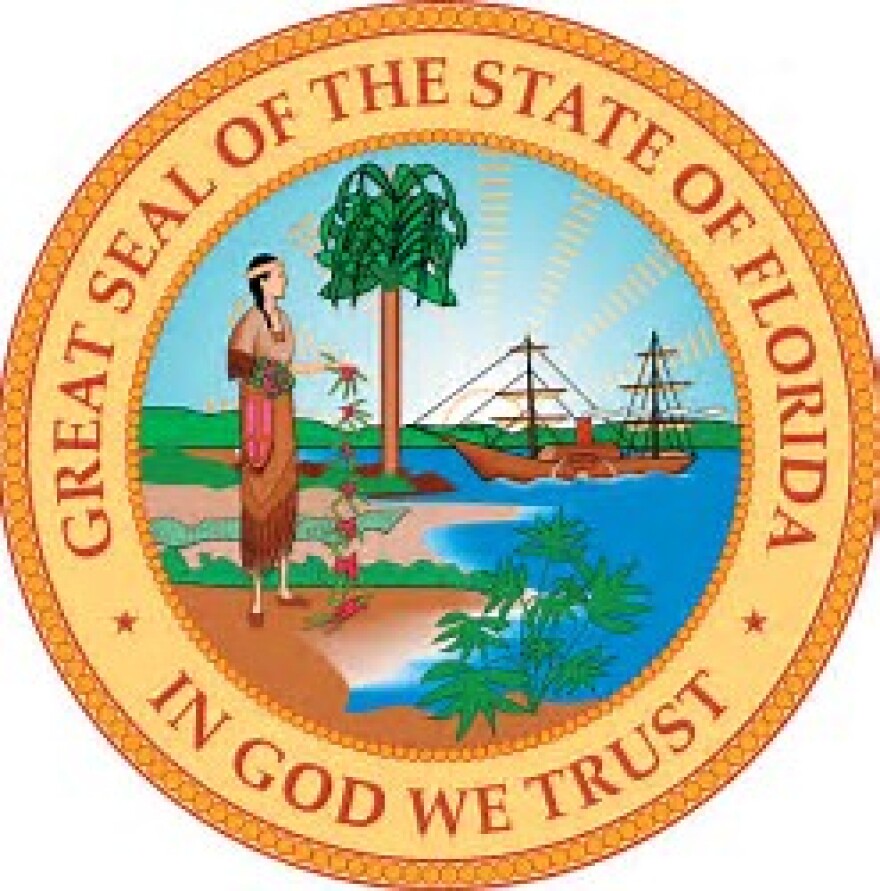 The tickets are set for the 2018 Florida Governor's race, as both nominees made their selections ahead of the mandated deadline on Thursday.
Orlando businessman Chris King is joining nominee and former primary rival Andrew Gillum on the Democratic ticket. Gillum — the Mayor of Tallahassee — released a video welcoming King aboard.
"What the race is about is where we want to go as a state; not where we've been, but where we want to go," said Gillum in the video. "We believe, collectively, that common sense; that optimism, that inspiration – all of that will win out."
"I could not be more excited; our family could not be more excited to join you on this ticket," King told Gillum. "And to have the opportunity to serve as the next Lt. Governor of the state of Florida."
King placed 5th in the Democratic primary with 2.5 percent of the vote. His campaign focused on criticism of the sugar industry, a call for a tax on bullets to be used for school safety, and a proposal to abolish the death penalty. King got to know Gillum during the grueling 18-month primary campaign.
"[Gillum's] gifts, his talents, and most importantly his vision – whether it's affordable housing, access to quality health care, the scourge of gun violence – whether it's the criminal justice system; Mayor Gillum and I believe we can do so much better," King said.
Chris King has never held public office and highlighted his business experience during his campaign. He is CEO of Elevation, a company that invests in and manages affordable housing for seniors.
"I'm Ron DeSantis; I'm a veteran, a husband and a father. And I am the 'capitalist candidate' for Governor of the State of Florida," said the Republican nominee at a rally in Orlando Thursday. DeSantis also introduced state Rep. Jeanette Nunez as his running mate. Nunez is the first Cuban-American woman to be placed on a Florida gubernatorial ticket.
"Jeanette is smart, she's principled; she's been an extremely effective legislator," said DeSantis. "She's a mother of three, a great career and I'm just so impressed with all that you've done and I know you've already brought great energy to the ticket."
DeSantis' choice of Nunez is noteworthy. She's been at odds with some of DeSantis' agenda supporting President Donald Trump, who endorses him. While backing Sen. Marco Rubio for president in 2016, Nunez tweeted that Trump was a con man who supported the Ku Klux Klan. At the rally in Orlando, she sought to downplay it.
"We're here talking about moving Florida forward," said Nunez to reporters. "Elections are elections, it is what it is. It's no secret that I was a strong Marco Rubio supporter, but that election is done and I'm looking forward to this election."
Florida's lieutenant governor office was established in 1865 and abolished in 1889. A constitutional revision brought it back in 1968. The main duty of a lt. governor is to succeed the governor if he or she is incapacitated or dies. That last happened in 1998, when Buddy McKay ascended to the governor's chair upon the death of Gov. Lawton Chiles.