"Cultural Competency" Series Continues Discussion Of Race In Pensacola
The Race and Reconciliation group is moving forward with its community conversations about race and racism in Pensacola. They're beginning a new Cross-Cultural Education Series this Thursday night at the Bowden Building downtown.
Julie Patton, an instructor in the UWF Social Work Department, joined with some friends and colleagues to form the Race & Reconciliation group.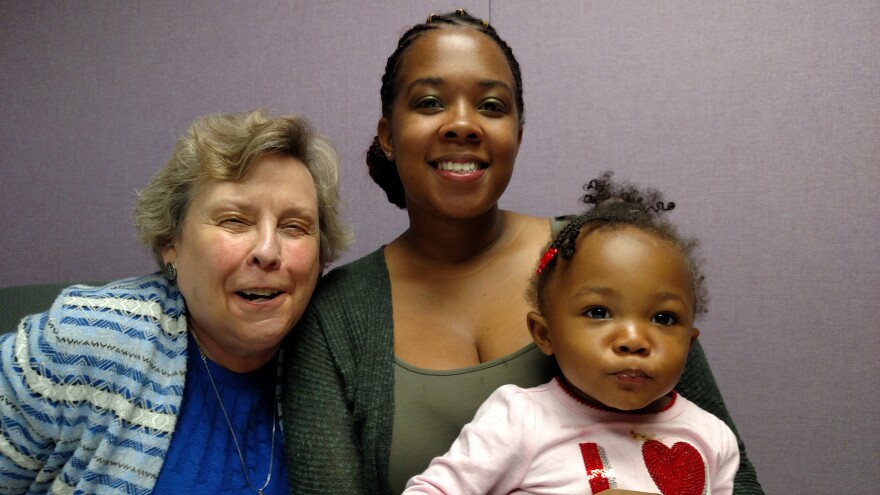 Last fall, they launched a community-wide discussion with their series of "Racial Tension: Cooling the Fires" workshops, which covered a range of topics from race relations and racial disparities in Escambia County to "Black Lives Matter."
Now, they're ready for the next phase, which Patton refers to as a series of cultural competency sessions, based on a survey conducted after the Racial Tension workshops.
"We asked people what had been effective for them, what had interested them the most," Patton said. "We have scheduled, tentatively, all of the topics in which half of the respondents had an interest."
The monthly program schedule is still being filled in, but will include topics such as "white privilege" and micro-aggressions, black history in Pensacola, feminism and among black and white women, and income inequality and workforce development.
But, the first session in the Cross-Cultural Education Series will focus on Millennials and race.
"We are starting with this issue of forming an identity as Millennials come of age and how hard that is when at the same time, you have to put on a different face from who you feel you are for people who may be scared of you, who may feel that you are less than them in some ways or who may make assumptions about your life just because of your racial identify," said Patton.
"One thing I want to talk about is sometimes people of color have to wear this mask," said K'yone Johnson, a 26-year-old Masters in Social Work graduate student and the mother of one-year old Aminah, who will be one of the millennial presenters. "Maybe it's an unspoken thing, but we have to really think about a lot of things and adapt to a lot of situations that we maybe have not thought about or have prepared for."
Growing up in Panama City, Johnson says she went through her elementary years as one of just two black students in the school and could not perceive things that happened as racist or forms of oppression. She became more aware of race when she attended a majority black middle school, when her fellow black students would proclaim she was "acting white" or that she "thought she was smart."
She gained more of a world view in college, particularly when she studied abroad as a foreign exchange student.
"I realized when I was in Japan and I would see people of color and I instantly thought 'okay, they're not just Hispanics," Johnson said. "Maybe that's a Spanish woman from Spain or maybe this person is from Argentina. So, I feel like when I was in Japan, their nationality came first before the color of their skin."
The first event in the Race & Reconciliation Cross-Cultural Education will also feature UWF graduate student Toshia Johnson, no relation, and UWF graduate Kesley Richardson.
K'yona Johnson says what she would like to get across is that racism still exists, even though we might not recognize it. She adds these community discussions should be viewed as just a start.
"It's time for people to come together who are different from each other and form a friendship, form a bond," said Johnson, suggesting individuals focus first on something they have in common such as sports. "Maybe you're both Colts' fans, and, then you start a friendship where you can talk about those things that are hard to discuss."
She believes this is how individuals can take these discussions and move them forward. "And, you really start to enact change in yourself, because that's how you will change things in the world," Johnson said.
To hear more, the public is invited to attend the Cross-Cultural Education session this (Thursday) evening from 6:00 – 8:00 at the J. Earle Bowden Building, 120 Church St., downtown Pensacola.