Winning The Fight Against Cervical Cancer
The fight against cervical cancer in the U.S. is becoming a success story. It used to be one of the leading causes of cancer death in American women, but over the last three decades the number of cervical cancer deaths has been cut in half. Congress has even designated January as Cervical Cancer Awareness Month.
Dr. ZhengTopp is a doctor of Hematology and Oncology at Baptist Medical Group in Pensacola. She says the major reason fewer women are dying of cervical cancer is the advances in screening for the disease. "That's the big change in developed countries." Dr. Topp says catching the disease in its earliest stages is the key to survival.
It was the introduction of the Pap Smear test in the 1950's that led to the dramatic decline in Cervical Cancer deaths in the U.S. Worldwide, Cervical Cancer is still a major health problem in developing nations that do not have access to screening. According to the National Institutes of health about 80% of all cervical Cancer cases are overseas. Dr. Topp says in the U.S., screening guidelines have recently changed. "You start in your 20s. Then, up until age 30, you get yearly pap smears, unless you've had several good ones [in a row], in which case you can space them out to every three years." Shes says that after age 30, if a woman is in a monogamous relationship and has had no abnormal tests, she should get the Pap Smear and the HPV test at the same time. If those are normal then she can space the tests out to every five years.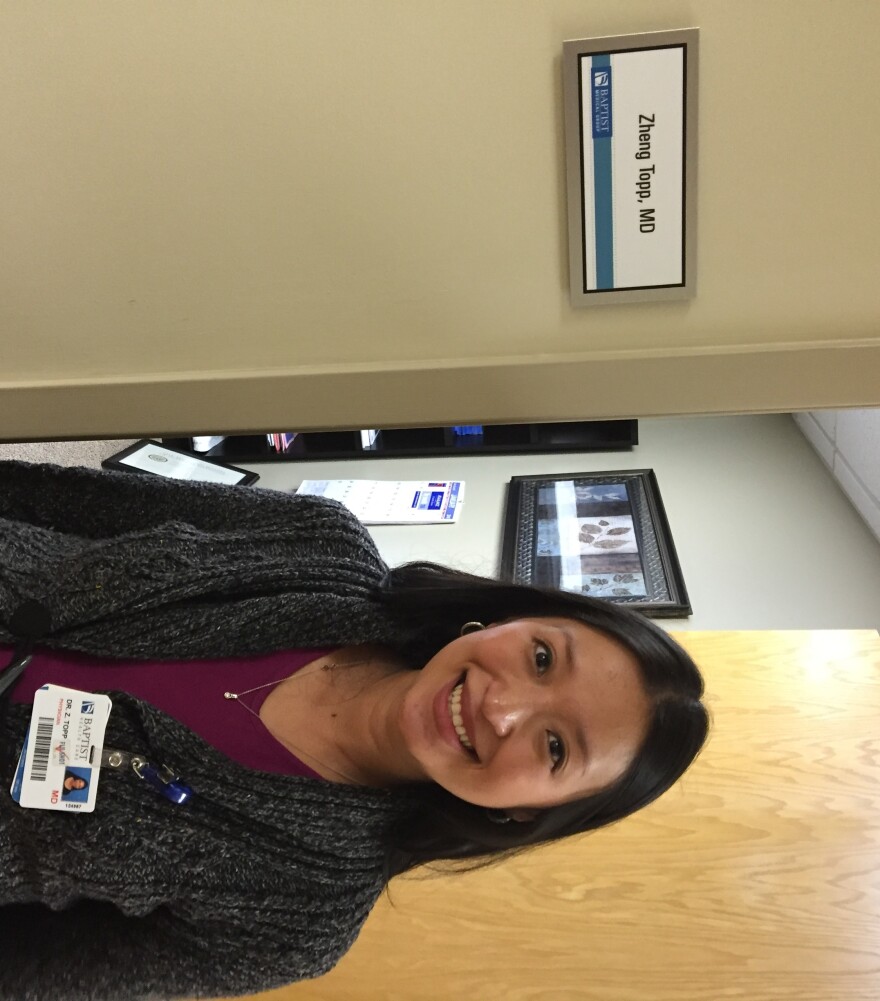 The HPV test that Dr. Topp talked about is the test for the human papillomavirus, or HPV. This virus, which is usually sexually transmitted, is the cause of over 99% of all cervical cancers. In 2006, the FDA approved the first vaccine to prevent HPV infection. It was quickly approved for use in most states, however not without some controversy. There were objections by some to vaccinating children for what is essentially a sexually transmitted virus. Dr. Topp believes that, over the years, the vaccine has become more accepted. She says she will have her young children, both girls and boys, vaccinated when they come of age.
The vaccine is recommended for young people, both girls and boys, in their early teens, before they become sexually active. Dr. Topp says that it's still too soon to say how the vaccine has reduced cervical cancers. But with all the advances, there are still over 12,000 cases of cervical cancer diagnosed each year, and the treatment can vary. The smallest pre-cancers or dysplasia are usually found and treated by a woman's OB/GYN. If the cancer is found in its later stages a hysterectomy may be necessary. If the cancer advances to stage three or four, that's when a physician like Dr. Topp would become involved and use chemotherapy or radiation.
Left undetected and untreated, cervical cancer is still a killer. Over 4,000 women die in the U..S from the disease. Dr. Topp says the bottom line is to be proactive. Under the Affordable Care Act, Pap Smears are covered for all women with no co-pay. For women over 30, HPV DNA testing is also covered.