Pensacola City Council Will Vote On ST Aerospace Funding Deal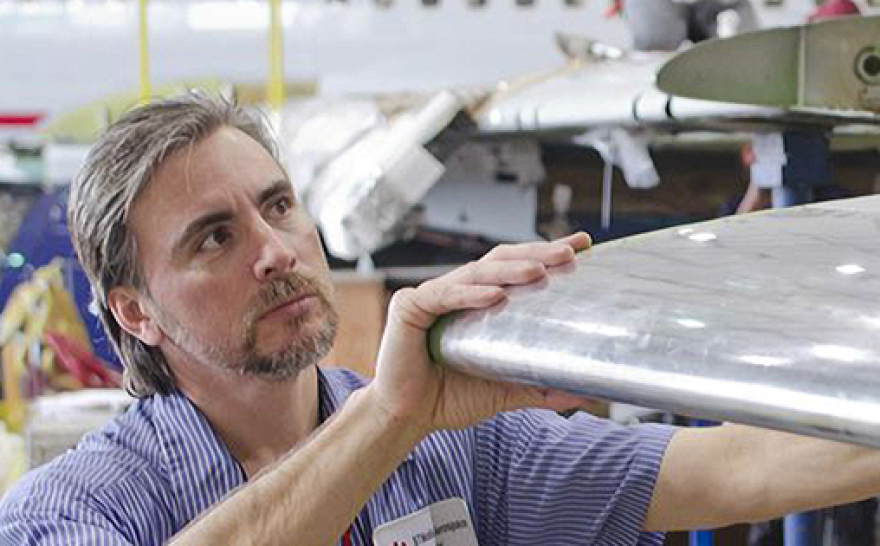 The Pensacola City Council is expected to make a final decision Thursday evening, on a financial package to bring ST Aerospace – and at least 300 jobs -- to land adjacent to Pensacola International Airport.
City officials held a town hall meeting Tuesday night at the Vickery Center to explain the project and get feedback. Issues such as noise, traffic and environmental concerns were addressed by representatives from the city, the airport, and Bill Haffner -- Vice President of Operations for ST's Mobile plant.
"We're an MRO – a maintenance, repair and overhaul facility, and most all of the word we do is heavy maintenance work," said Haffner. "We're not an active aircraft operator. We're not an airline, we don't do flight line operations. Primarily, our work is on aircraft that are in heavy maintenance; very quiet operations."
But not everyone is on board with the idea of placing a major industry next to the airport, which means it would also be next to some residential areas. Debra York lives near the airport, and contends that what's been told to her regarding the purchase of land has not been on the up-and-up.
"They said 'OK, you that lives in House-A, you that lives in House-C, y'all came first and you'll be offered first,'" said York. "That isn't it. I was on the list, supposed to be the fifth one down a couple of years ago. Someone that owned three properties right together, had never been on the list, said 'we want to sell.' They immediately jumped on them because there were three properties."
Others viewed the displays and voiced support for the project. Angela Taylor, who works near the airport, says Pensacola needs this.
"I would love to see this come in, and boost this economy," said Taylor.
In November, Pensacola Mayor Ashton Hayward signed a non-binding Memorandum of Understanding with ST Aerospace, capping two years of negotiations under the code name "Project Stallion." Hayward visited with company officials in Singapore earlier this month.
ST Aerospace has a 1,500-member workforce in Mobile. Aviation Week ranked ST Aerospace as the world's largest independent, third party airframe MRO provider.
The City Council and Escambia County Commission have agreed tentatively to put up $8 million for the project. Amy Lovoy, the county's Finance Director, said the total cost would be just over $37 million – most of it covered by federal, state, local and private sources. That leaves an eight million dollar funding gap and $8.8 million in county reserves from the Local Option Sales Tax.
The Commission is expected to vote on funding at its March 6th regular meeting.
ST Aerospace will hold a job fair aboard NAS Pensacola on March 20th. Talks between the firm and local governments are expected to wrap up in the next 60 days or so. The Pensacola City Council meets Thursday afternoon at 5:30, at City Hall.