Cleanup From Derailment Continues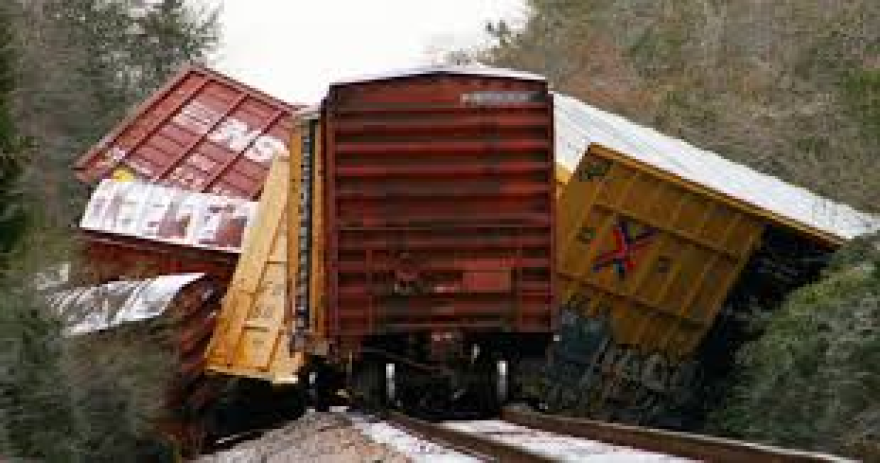 Work is ongoing to clean up a load of phosphoric acid that spilled into Fletcher Creek during the January 28th train derailment near McDavid in mid-Escambia County.
Authorities say up to 30,000 gallons of the acid – which is used in various products, including foods, beverages and pharmaceuticals – leaked when three tanker cars plunged into the creek, which feeds into both Cotton Lake and the Escambia River.
There were no injuries in the derailment, but the news website North Escambia.com says about 300 fish in Fletcher Creek died from the high acid concentration the first two days after the accident. Acid – or pH levels -- in Cotton Lake and the Escambia River are said to have remained near normal.
The crash investigation is being led by CSX Railroad and the Federal Rail Administration. Calls to CSX for updated information have not been returned. But just after the wreck, spokeswoman Kristen Seay said they were focusing on three areas: the track; the rail cars and locomotives, and how the train was being operated at the time of the crash.
Another agency monitoring things is the Florida Department of Health in Escambia County, whose health advisory remains in effect. Groundwater testing has also been conducted, with plans to offer testing of any well within a quarter mile of the accident site. And trains are again moving across that stretch of track.