Performing Songwriters Lani Nash, Sam Pacetti, and Rod Picott
Join us for WUWF's long running live music program, broadcast each month from Historic Pensacola Village. On November 6, host Pat Crawford welcomes Lani Nash, Sam Pacetti, and Rod Picott.
Lani Nash, is a singer songwriter known for her beautiful writing and vocals that linger with a heartfelt quality. Originally from Phoenix, Arizona, her musical start came before she was born. Her grandfather is Connie Crunk, a notable songwriter in his own right. Her mother and aunt recorded with a musical group as teenagers.Her live performances have included venues such as Nashville's Blue Bird, 3rd and Lindsley, and Douglas Corner. She volunteers with Musicians on Call (www.musiciansoncall.org) in South Florida and Nashville, bringing live music to the bedsides of hospitalized children.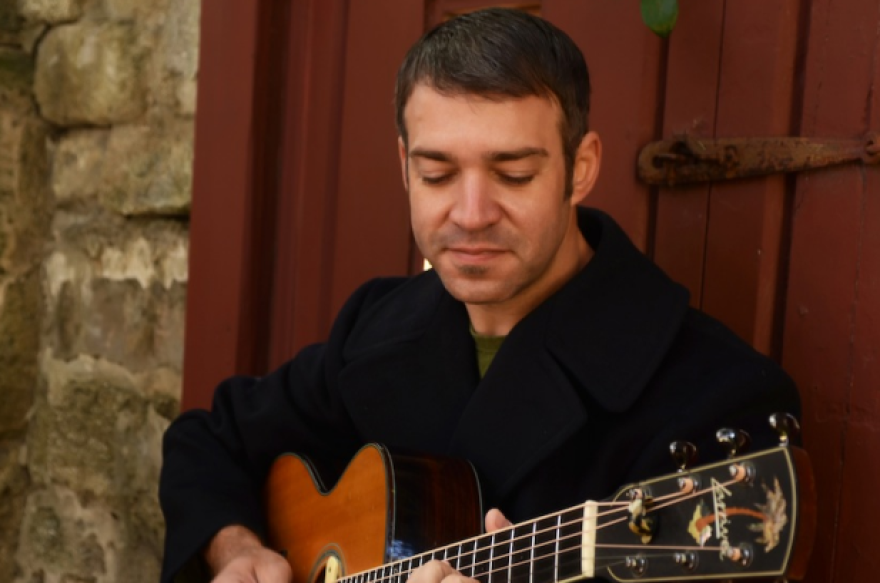 Sam Pacetti grew up in North Florida, hardly known as a hotbed of either the folk tradition or musical innovation. At age 13 he found the music of both Chet Atkins and Merle Travis, profound influences on his early musical development. Then fate intervened shortly afterward in the person of Gamble Rogers, the legendary picker and raconteur from St Augustine who took the young Pacetti under his wing.

Word has started to spread about Sam Pacetti. And as with anything truly innovative, it starts at the grass roots. You won't see Pacetti written up in People or Us. You won't hear his music on Top-40 radio. No, word is spreading about Sam Pacetti the way true innovation always does - through the grassroots. Through non-commercial radio and "specialty show" play.
The son of a welder from rural New England, Rod Picott is a masterful songwriter and soulful singer who carries with him as fine a suitcase of songs as you'll find anywhere. Slaid Cleaves, Ray Wylie Hubbard and Fred Eagelsmith have recorded Rod Picott songs. A former construction worker, he hung up his tools when he released his debut CD in 2000.Rod has released 6 beautifully crafted self released CDs over the last 14 years and enjoys a well earned reputation as an engaging and emotion fueled performer.
All RadioLive performances take place at the Museum of Commerce, 205 E. Zarragossa Street in Historic Pensacola Village. Non-perishable food items for the benefit of Manna Food Pantries of NW Florida are accepted at the door in lieu of admission. Map and Directions.
Hotel accommodations for RadioLive artists are provided by the Hilton Pensacola Beach Gulf Front and Innisfree Properties.
_________________
RadioLive Videos RadioLive Audio   RadioLive Schedule