Hurricane Season: 'It Only Matters If We Have One'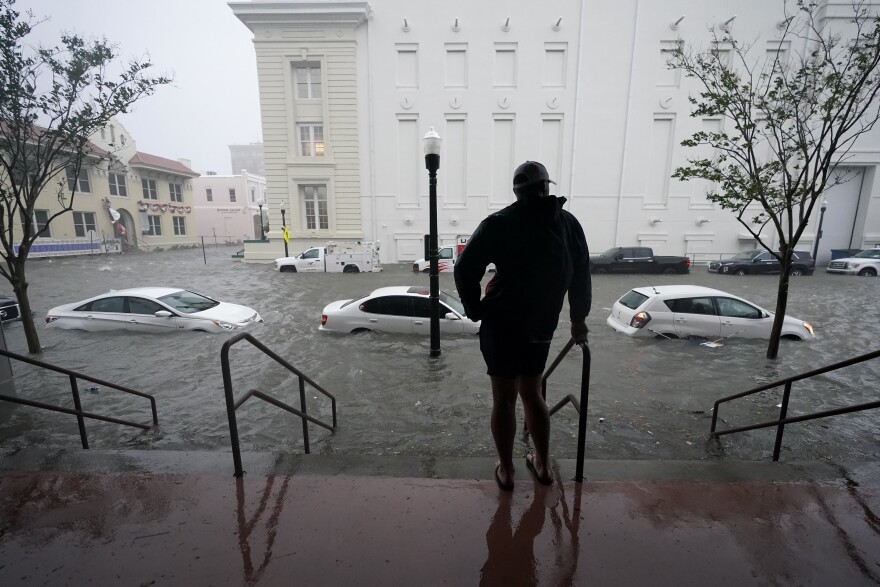 Tuesday kicks off the 2021 hurricane season, which goes through Nov. 30.
Tuesday marks the beginning of the 2021 hurricane season in the Atlantic, Caribbean, and the Gulf of Mexico. This year, the keyword is "preparation."
"It was a mere six months ago that the most active Atlantic hurricane season on record ended, and here we are now on the cusp of a new hurricane season," said Ben Friedman, acting NOAA administrator. He has a message for those living in hurricane zones.
"Have an evacuation plan in place; disaster supplies on hand, and a plan to secure your home quickly," Friedman said. "It's also important to note that hurricanes not only bring dangerous winds as they come ashore but also deadly storm surge and inland flooding. So make sure your planning focuses on the impact of water as well as wind."
The word from NOAA – the National Oceanic and Atmospheric Administration – is for a 60% chance of an above-normal hurricane season; a 30% chance of a near-normal season, and a 10% chance of below-normal.
"[Look for] 13 to 20 named storms; six to 10 will become hurricanes — this includes three to five major hurricanes ranked as Categories 3, 4, and 5, with top winds of 111 mph," said Friedman.
Since the last hurricane season ended November 30, NOAA has rolled out some new gadgets for '21.
"We upgraded our flagship global forecast system – known as the American model – and an upgraded storm surge model to better predict tropical cyclone wind structure and storm size," said Friedman. "And new drones, that fly into the lower part of hurricanes to capture critical data."
No hurricanes made landfall in Florida last season. Hurricane Sally scored a direct hit on Gulf Shores, Alabama, but did inflict damage in the western Florida Panhandle. However, there was some relief in other parts of the state, which had been hit by major storms in 2016, 2017, 2018, and 2019.
"We are expecting to have an active season again. But, one of the things you'll hear a lot of emergency managers say over time is that it doesn't matter if we have 20," said Kevin Guthrie, the state's new emergency management director. "It only matters if we have one. If that one is the one that hits you, you've got to be prepared for it."
At the Gainesville-based Florida Public Radio Emergency Network, Director Jeff Huffman agrees with NOAA – in part.
"There are some subtle differences in last year's factors, heading into the season vs. this year, so chances of a repeat of a historic season like we had last year, are quite low," Huffman said. "But above-normal activity is likely again in the tropical Atlantic basin."
FPREN, says Huffman, has received some extra funding from the state, to continue building up the operation's resiliency – both in the studio and across Florida – using the old-school technology that once provided The Lone Ranger and rock-n-roll.
"We are continuing to make sure that over-the-air radio is the most reliable form of information after a hurricane," said Huffman. "Especially an extreme event, when all the communications are down. And then of course we are continuing our audiences across Florida to prepare, this year, for another active season."
Part of that preparation is downloading and using the new FPREN app — "Florida Storms"— on your phone and other devices. Huffman says it's a great resource for weather information.
"Not only to listen to WUWF, but if you happen to evacuate or have friends or family that are affected by a storm in another part of Florida, you can listen to any NPR station across Florida and get that live stream," Huffman said. "And the app lets you set up to eight different locations. You can program the app to alert you of any extreme weather heading in."
And 2021 may be the final year hurricane season begins on the first of June. The increasing frequency of storms in the Atlantic may necessitate moving up the kickoff by about two weeks, to May 15.